Opening of the competition will be set by the Check-in of the groups and the Draw of Eliminatory Round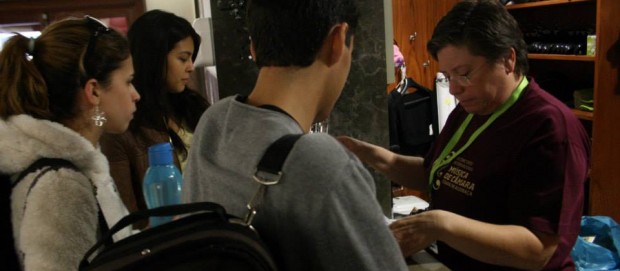 The 4th International Chamber Music Competition "Cidade de Alcobaça" (CIMCA) starts next Sunday, March 22nd, at Cine-Teatro de Alcobaça – João d'Oliva Monteiro, place where the Check-in will be made from 2:30 pm to 5:30 pm and the Draw of Eliminatory Round at 18:00 pm, marking the start of the event.
Among the participants, we have mostly groups and musicians coming from Portugal,  Spain, Northern Ireland, Russia, Bulgaria, Poland, Brazil e South Korea, accounting 17 groups in the competition and having the presence of close to 50 musicians, divided between the two categories (Junior and Senior).
Regarding prizes, the winners in the Junior Category will receive a prize of €2500 and the opportunity to perform in concert at Cistermúsica – Alcobaça Music Festival (2016). For the Senior Category, the prize will be €4000, with concerts under the ambit of Cistermúsica – Alcobaça Music Festival, Stellenbosch International Chamber Music Festival and Maputo International Music Festival (2016 editions).
As for the names that will form the Jury, these are the following: António Rosa (President of the Jury, Artistic Diretor and Orquestra Sinfónica do Porto), António Saiote (ESMAE – Escola Superior de Música, Artes e Espetáculo, Porto), Jonathan Luxton (Orquestra Gulbenkian and Escola Superior de Música de Lisboa), Miquel Bernat (Drumming, ESMAE and ESMUC, Barcelona), Luís Magalhães (Stellenbosch University, South Africa) and Vicente Chuaqui (Conservatório de Música do Porto).